How does stress affect vision, hearing, speaking, memory, attention and emotional balance? Let us explore the obvious and not so obvious symptoms and remedies for children and adults with sensory processing disorders and learning challenges. Over 70% of children and adults with reading, math, handwriting, and attention deficits may be mildly to severely affected.
Without proper diagnosis and targeted accommodations, sensory challenges can prevent a person from achieving their full potential throughout their life, including succeeding in school or in the workplace, and maintaining health and wellness.
What Is Sensory Stress?
Sensory processing is the foundation of many motor, learning and emotional skills. Sensory processing disorders can impact sensory integration, the ability to organize, integrate and respond to biological and environmental stimuli in an automatic, comfortable, and adaptive manner. When children and adults deal with sensory processing disorders, they perceive and respond with hypersensitivity to their environment and are either unable to stay alert, calm and organized for more than a few minutes at a time, or they become hyper focused and block out outside stimuli which may be perceived as defiant, maladaptive or anti-social. Recognizing which stressors are contributing to sensory processing issues enables a person to avoid or modulate their environment and reaction to the stimuli before reaching sensory overload. Poor self-regulation is often misdiagnosed as a psychiatric problem when it may be a much more treatable condition if properly diagnosed.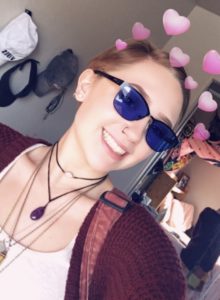 This could occur from many combinations of sounds, sights, patterns, bright or fluorescent lighting, bright colors, smells, flavors, textures, clutter, and overworking due to poor focus, attention and emotional stability. A simple trip to the mall or doctor's office for someone with sensory stress can be traumatizing or disorienting. A classroom or office setting with bright or fluorescent lighting paired with hours of looking at a computer monitor can cause fatigue, inability to focus, depression, anxiety, as well as headaches and migraines.
Sensory stress can look like:
Trouble sitting still
Poor attention skills
Uncoordination
Trouble playing sports
Avoidance of movement/sports
Difficulty learning new skills
Difficulty transitioning to different activities or settings
Low muscle tone or muscle weakness
Easily fatigued
Dislike of being messy/dirty
Avoidance of light
Preference of darker environments
Covering ears when there are loud noises
Difficulty with self control and setting boundaries
Panic attacks
Depression or manic behavior
Chronic anxiety
Dyslexia or dyscalculia
Dysgraphia
ADD/HD
Autism
Chronic headaches/ migraines
Difficulty riding a bike
Difficulty with balance and coordination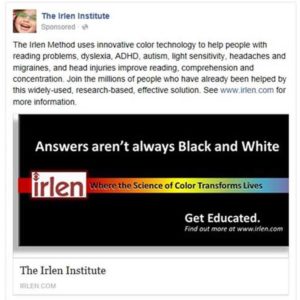 How Does Sensory Stress Affect Your Health?
Sensory stress can take a serious toll on mental and physical health. This effect can be particularly profound when it is compounded with other types of stress, like a stressful workplace or difficult coursework.
Mental Health
Disruption of synapse regulation, which reduces your ability to manage stress
Increased risk of depression
Changes in the brain's ability to process information
Avoidance of social settings or public places
Manic and irrational behaviors
Poor self regulation
Decreased executive functioning
Decreased health and immune system function
Hormonal changes
Physical Health
Elevated heart rate
Tension headaches
Migraines
Chronic pain
High blood pressure
Increased risk of heart attack, stroke and hypertension
Increased risk of diabetes
Acid reflux
Breathing problems
Visual problems
Problems hearing and speaking
Neurological problems like tics and stuttering
Difficulty driving especially at night and in traffic

Creating Sensory-Smart Environments
Creating sensory-smart environments for children, teens and adults with sensory difficulties is essential for success and well-being. Whether a classroom, public space or office, a sensory-friendly environment is ideal for everyone. Considering the following ideas may help everyone enjoy learning, working and socializing.
Lighting: Natural light is always the best choice. Bright fluorescent lighting constantly flickers and hums, which you may not perceive consciously, but can affect the nervous system and contribute to sensory overload. Often people are unaware of this issue unless they're educated.
Colors: What color are the walls? Opt for earthy, neutral tones instead of bright colors, high contrast and busy patterns on floor coverings and furniture.
Seating: Offer a variety of seating options and task-specific tables to work on. Some people with sensory difficulties work better if they are sitting up straight with their feet touching the ground or standing. Other people find that working in a beanbag, cozy chair or ball chair helps them release tension and stay quiet, calm and on task.
Noise: Quiet, calm and soothing environments will always be preferable over loud ones. Headphones and ear plugs may help as well as sound absorbing materials on walls, floors and furniture.
Organization: Clutter can be overwhelming for people with sensory stress and sensory processing disorders so keep the classroom, home and office uncluttered and simple.
Contact Us Today
To learn more about our accessibility consultations and injury prevention services, call us today at (410) 358-7269. To get started at home, complete a pre-assessment for Sensory Processing Disorder, schedule a free phone consultation, and learn more about the Irlen screening process, Irlen diagnostic testing, Irlen re-tint testing, and who we help.