Environmental stress affects people of every age, from young children in a classroom to older adults sitting at their desks. Some of the most common environmental stressors include bright or fluorescent lighting, busy patterns or high contrast images, noises, smells and colors. These stressors have a direct impact on productivity and comfort, so managing their effects is critical to your well-being.
Lighting
Inadequate, bright and fluorescent lighting can lead to visual stress, sensory overload and other health problems including: dyslexia, dysgraphia, attention deficits, chronic headaches/migraines, nausea, depression, sleep and anxiety disorders. Whenever possible use natural lighting, or options like incandescent or LED dimmable lightbulbs, while reading, writing or working at your desk or computer indoors. Natural light helps to boost your mood, in addition to regulating your body's natural biorhythms and hormones. Natural lighting can also prevent or provide relief from mood disorders like Seasonal Affective Disorder.
---
Design Features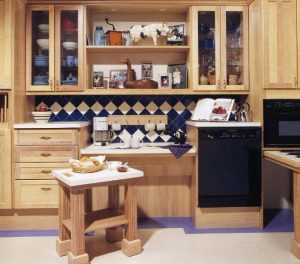 Poorly developed design features are often overlooked as a contributing factor to environmental stressors, yet they have an impact on millions of Americans. Lack of accessibility, such as entrances without ramps, poorly lighted walkways and stairs, kitchens and bathrooms with tight, slippery surfaces, poor signage and the lack of garb bars or handrails, are just a few of the many architectural elements that contribute to accidents, disability, independence and quality of life. While many of these features are mandated by the Americans with Disabilities Act, not all disabilities are addressed in the document's design standards for building or renovating.
---
Colors
Bright or fluorescent colors can be another subtle environmental stressor. A distracting environment filled with sensory stress can contribute to reading problems, learning and working difficulties, ADD/HD, computer stress syndrome, anxiety, depression, visual stress symptoms and executive functioning difficulties. Irlen screenings and diagnostic testing can accurately determine which stressors are causing challenges. Irlen colored overlays and specially made spectral filters worn as glasses are a safe and effective way to minimize or eliminate stressors and provide immediate benefits for children and adults. The Irlen method, which is used in 47 countries and supported by 30+ years of medical and educational research, is an effective way of managing light sensitivity and maintaining focus.
---
Noises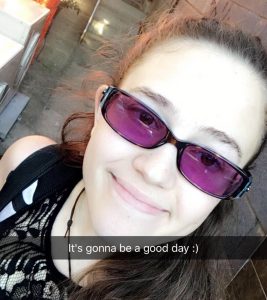 When taking a test, studying for a class, reading a book or concentrating on a complicated task, background noise can be an annoying or overwhelming distraction. Environmental stressors are often hard to notice when you are used to moderate or loud noise levels, but reducing the noise in your environment can greatly improve your mood and decrease stress contributing to health problems and lack of wellbeing. You can try wearing noise cancelling headphones or playing a white noise machine to cancel out other noises. Sound absorbing rugs, wall coverings and furniture material can all decrease undesirable noises, sensory overload and distractions.
---
Get the Help That Your Family Needs
Abilities OT Accessibility consultants & Irlen diagnosticians are trained to provide specialized assessments and targeted interventions with immediate benefits. Call to schedule a free 15 minute phone consultation and screening to determine if our specialized services can help. Our CEU Trainings are internationally recognized as valuable to determine who can be helped. We work with medical and design/build professionals. Become an Irlen Screener or Independent Living Specialist by registering for our free onsite or internet trainings and mentoring programs.
For more information on how we can help you or your child deal with environmental stressors, call us today at (410) 358-7269.
At AOTSS of Baltimore, we are happy to offer a monthly Introduction to Irlen Pre-Assessment seminar free of charge. Register here for free monthly and continuing education and consumer seminars approved for CE use by professional licensing boards and the Maryland state Department of Education. Check out our seminars schedule to browse more upcoming events that may be of interest to you. Call 410-358-7269 or email Shoshana@aotss.com for more program info.